A Message from Louis Darrouzet
We are thankful to the Members, key leaders and business owners that joined us for our first MCBA Leadership Luncheon last month. It was truly a privilege to host our guest speaker Mike Earsing, president of Jesuit College Preparatory School of Dallas. During the luncheon, Mike talked about the many community service hours Jesuit students commit to in their Senior year and how it positively impacts those in need, as well as their own lives. In fact, Jesuit's overall mission is to empower its students to serve others.

As a proud Jesuit alum and leader, this philosophy is one of my guiding principles as we build the MCBA community. We aim to help each of our Member Companies empower their employees to serve their communities by giving back and sharing their voices. We know the Metroplex is one of the fastest growing areas in the country and as more companies and people move in, it's important they support their new communities in a way that ensures our strong business climate continues to thrive.

As we near the middle of Q4 and with the holidays around the corner, it is often the time of year we think about giving the most. There is no better time than now to step up in our community. We have quite a few Partner Charities that need support in the upcoming months – The Ronald McDonald House, The S.M. Wright Foundation and Youth World to name a few. We have outlined each of these Partner Charities and their needs in the Upcoming Events section below.

There are many other opportunities and ways to get involved. If you have questions about volunteering with or donating to one of our Partner Charities please contact us at Information@mcbadfw.org. We encourage everyone in our Membership to find opportunities in the balance of the year to share time with and support their communities. Now is the time to start making a difference, to provide support where needed, and to nurture a brighter future for everyone in the DFW Metroplex.

Louis Darrouzet
Chief Executive Officer
News & Announcements
MCBA Welcomes New Members!
Enormous Elephant

Enormous Elephant is a digitally led and data-driven, global internet marketing agency that's made its home in Dallas. They thrive on brand consulting, advertising, and performance marketing. With a fiery love for what they do and an unyielding drive for success, they create amazing, emotionally resonant experiences that work for both our B2B and B2C clients. They support brands with purpose, pushing them to become too big to ignore. Through embracing change and pushing their partners and their brands to evolve, they drive experiences, connect with audiences, and capture the hearts and minds of consumers the world over.
Past Events
MCBA Leadership Luncheon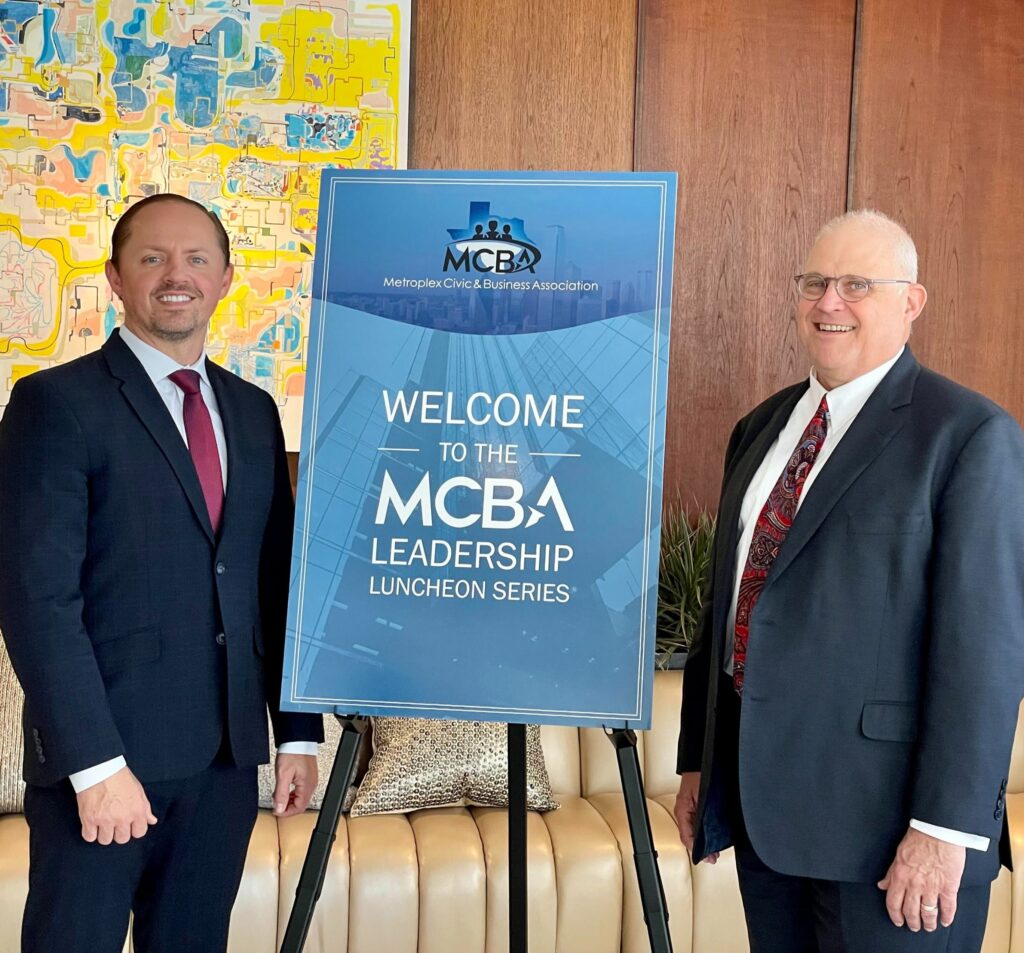 Our first MCBA Leadership Luncheon was a success! It was a pleasure to have such great leaders from our community come together. Thank you to Mike Earsing for speaking and sharing his take on the Ignatius teaching philosophy and how it has been integrated seamlessly into Jesuit in order to educate their students how to become balanced, successful and contributing members of our community. We are looking forward to hosting future events. If you are interested in joining our Leadership Luncheon series, email us at Information@mcbadfw.org.
Upcoming Events
Christmas in the Park
S.M. Wright Foundation puts on Dallas' largest holiday charity event, the 23rd annual Christmas in the Park. This event will be held in the Automobile building in Fair Park on December 18th and the organization is estimating they will support 20,000+ individuals this year with essentials such a beds, appliances, bikes and toys for Christmas. They are still in need of volunteering support for this impactful day.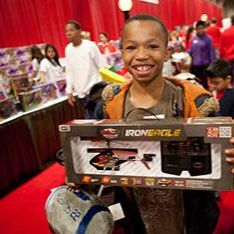 The Trains at Northpark
The Ronald McDonald House is hosting their annual fundraiser the Trains at NorthPark from November 13 – December 2. They have quite a few options for volunteering shifts available and would be a great place to support by touring their Trains exhibit with the whole family.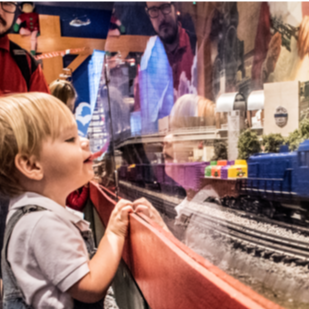 Youth World Holiday Giveaways
Youth World has several opportunities where they can be supported in the upcoming weeks and months. Both events need volunteering & funding support.
Thanksgiving Grocery Giveaway – November 20th
Christmas Toy & Coat Giveaway – December 18th