A Message from Louis Darrouzet
Early voting for the November 2 statewide election begins Monday, October 18. While voter turnout historically tends to be lower when there is no Presidential candidate on the ballot, MCBA believes local and state elections are just as important as National elections.
This November, each of us has an opportunity to make our voices heard on issues that could impact our everyday lives across the State of Texas and right here in DFW. Constitutional amendments, decisions on local school bonds and increased spending on infrastructure are just some of the many items on the upcoming ballots.
One of MCBA's key initiatives is to increase voter registration and voter turnout in the Metroplex. We work alongside local businesses to educate and empower their workforce to take advantage of their freedom to vote.
It's more important than ever that we all are paying attention and participating in local elections. It was clear in the 2021 City of Dallas City Council Runoff elections just how important it has become as some of the races were won by less than 100 votes.
This election season, MCBA encourages you to actively participate and share your opinion on important matters that impact our communities. Voting in this election is both a privilege and our most important civic duty.
Respectfully,
Louis Darrouzet
Chief Executive Officer
MCBA Welcomes New Members & Partner Charities!
Sunwest Communications
Sunwest Communications is a global strategic communications, marketing, public relations and public affairs firm founded in 1982. Sunwest helps clients tell their unique stories to help increase visibility, build public trust to meet their business goals. Their team's expertise comes from decades of experience helping clients engage with audiences to build their brand and protect their reputations. Sunwest has done it all and its client list has grown to include some of the world's most recognizable brands in a variety of industries. Today, Sunwest is building on an approach and core values that are rooted in heritage and applying them in new ways in response to the changing communications landscape.

S.M. Wright Foundation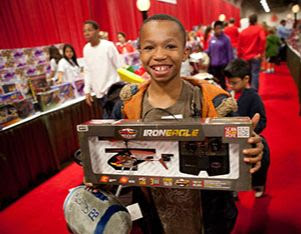 The Wright Family established the S.M. Wright Foundation in 1998. Its mission is to provide support and stability to underprivileged children and less fortunate families through hunger relief, economic empowerment, and assistance in the areas of education, health, and social services. It is unique among social services because it carries out its mission on a daily basis in our community providing hope, encouragement, and assistance to families in need.

The foundation offers two types of service:
Community Events – including the Annual Back-to-School Event (1,000 + annually), the Thanksgiving Day Feast (3,000+ attendees annually), and the Christmas in the Park Celebration (40,000+ attendees annually).
Community Agency Centers – including the South Dallas Community Food Center, the South Dallas Education Center, South Dallas Clothing Center, Beds for Kids Center of North Texas, the North Texas Furniture Bank and the Business & Investment Club.
Working together, we can continue to make our communities a better place!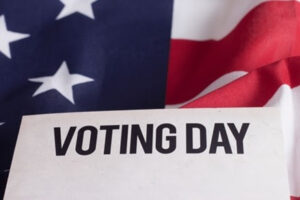 Key Election Dates
First Day of Early Voting – Monday, October 18, 2021
Last Day of Early Voting – Friday, October 29, 2021
Election Day – Tuesday, November 2, 2021